Designing a blood test that can predict lifespan

The ability to predict how long someone is likely to live would
help doctors tailor treatment plans. A new study looking at biomarkers
in the blood concludes that more accurately estimating mortality might
soon be possible.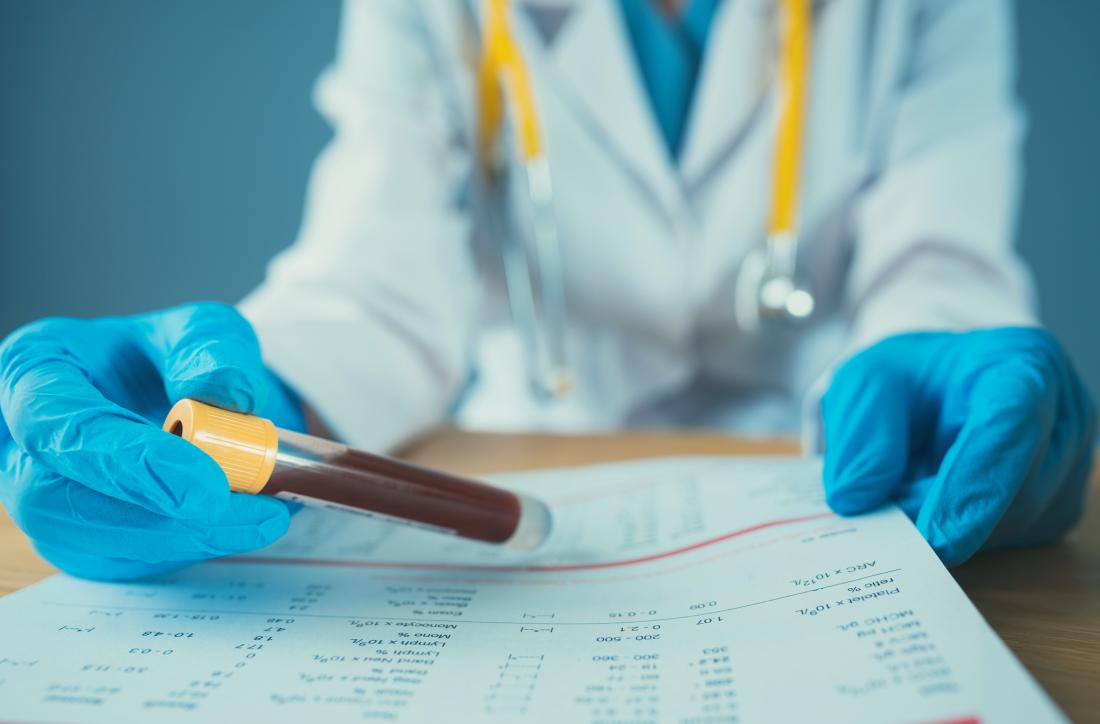 Researchers analyze blood in the search for markers of mortality risk.
As it stands, doctors can predict mortality within the final year of life with some degree of accuracy.
However, predicting it over longer periods — such as 5–10 years — is not yet possible.
A group of scientists who recently published a paper in the journal Nature Communications hope that they are now on the path toward developing a reliable predictive tool.
They believe that a blood test might one day be able to predict
whether someone is likely to live 5 or 10 more years. The authors
explain that this would help doctors make important treatment decisions.
For instance, they would be able to ascertain if an older adult is
healthy enough to have surgery, or help identify those in most need of
medical intervention.
A test like this might also
benefit clinical trials: Scientists could monitor how an intervention
impacts mortality risk without having to run trials until enough people
die.